a few words
about us
Raazy Motor Industries established itself on 15th July – 2004 and in the year of 2011 Raazy Motor Industries turned into a Private Limited company. Therefore nowadays the company is known as "Raazy Motor Industries (Pvt.) Ltd". The company is manufacturer & assembler of Hi-Speed 4-Stroke Euro-II 70cc, 100cc, 125cc, 150cc Motorcycles & 150CC Cargo Loaders in Pakistan. Raazy Motor Industries (Pvt.) Ltd is also manufacturing & assembling Motorcycle parts like Fuel Tank, Chain Cover & Wiring Harness for HI-SPEED Motorcycles.
Among more then 60 concerns that manufacture Chinese Brands of Motorcycles in Pakistan, Raazy Motor Industries (Pvt.) Limited is ranked among the top 7 companies. A striking feature is that we have maintained a sustainable growth in the last three years.
The work philosophy behind 100,000 units that the company is planning to manufacture in year 2018 is that the interest of the client is supreme which means the parts and the finished products are durable, attractively designed and these function smoothly. Our watchword is; precision ensured through hi-tech engineering. We take to new and enhanced manufacturing environment as fish takes to water.
Before associating with the Company, the top management partners had their thorough grooming of 10 years from Japan and other countries. Late Haji Muhammad Yaqoob Lakhani founder and Chairman of the company bring a vast manufacturing savvy and a great skill of leading the workforce to achieve the desired targets. Today he is no more with us but his work and creative philosophy is growing just as he had envisioned it.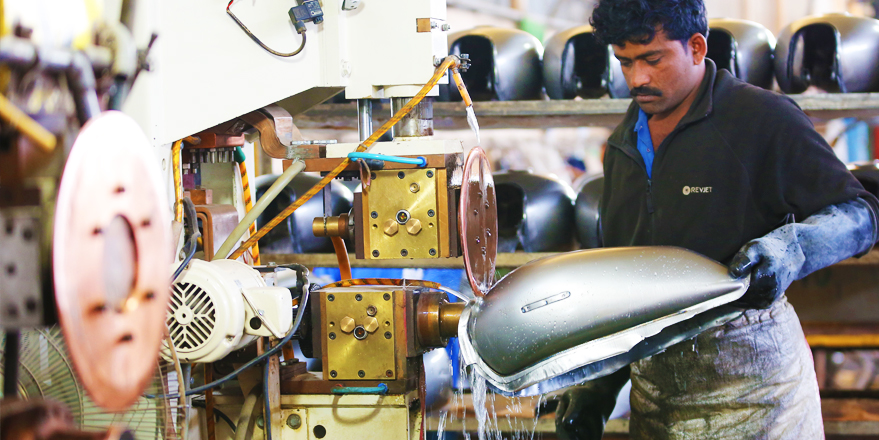 Great skills of leadership
Directors, Executives and team!


Mr. Muhammad Asif Lakhani,
Chairman
Mr. Muhammad Asif Lakhani has vast experience of Export and Import of Cars/Jeeps from Japan and many countries of the world. Due to his working in Japan for the last 25 years and a little more, he has groomed his skills in planning, buying, sales and marketing.
Mr. Zahid Ali Chishty,
Founder & Managing Director
Mr. Zahid Ali Chishty love to accept challenges. He has a good business acumen. His boundless energy helps to achieve results. He is a person of successful management and development skills and can cause remarkable changes in production facilities to meet the challenges of 21st century.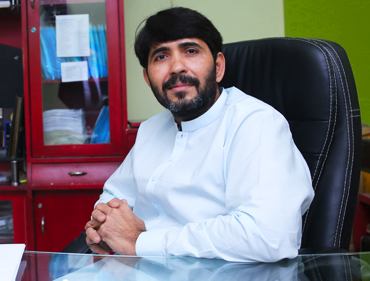 Mr. Muhammad Imran Lakhani,
Director Sales & Imports
Mr. Muhammad Imran Lakhani has an extra-ordinary skill in trouble-shooting. His technical skills are second to none. He is managing Sales of the company and providing products that have the highest standards. Through selection of quality products during import and prompt decision making in Sales.
Mr. Azmat Ali Chishty,
Director Marketing
Mr. Azmat Ali Chishty is a trend-setter in marketing. His enthusiasm has made marketing brighter for the Company. He is a person who is committed to develop an active market of the company throughout Pakistan. He is a person whose vision made the company achieve a target of over 100,000 units in 2018.
Mr. Shahzad Batwia,
GM Finance
Mr. Muhammad Shahzad Batwia Who proved himself best in planning & budgeting. He is most experienced and professionlly qualified person in the field of accounts, Finance and Taxation therefore he is heading all three departments. He is most popular personality in his field especially in automotive sector of Pakistan.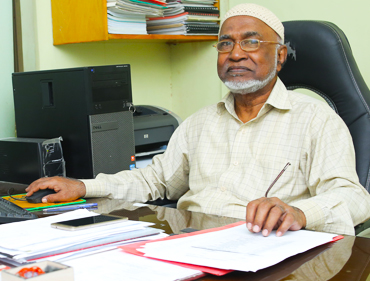 Mr. Rafique Ahmed Sheikh,
GM Technical
Mr. Rafique Ahmed Sheikh who is the General Manager Technical. He is a most experienced and technically qualified person in the Industry. He is associated with the company since first day of operation. He is a person who is responsible for success of the company through his hard works and planning.