Our
Manufacturing Areas
Manufacturing process starts from receiving of goods passing through QC of goods or material received and paint shop process etc. All the material, which is subjected to paint pass through a well defined process.
Phosphating
Pre Treatment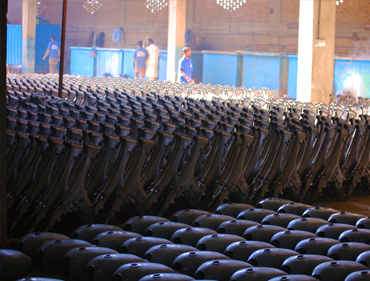 Phosphating is a process where iron/steel material needs to be processed before paint to remove the rust or any chemical applied over sheet or metal part for applying the paint. This process needs to be completed before paint.
Paint
Department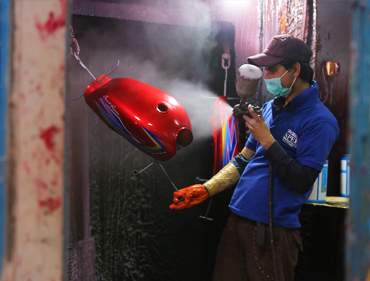 We are using two methods of Paint, liquid paint and powder coating paint. These methods are subjected to apply as per-the-colour and requirement of the part. We amended the process of the paint by converting over powder coating as per need of the industry through latest technology. We are using paints of Akzonoble Pakistan Limited (Formerly ICI Paints) and Berger Paint for our product and sometime Jotun for Powder Coating paints.
Engine
Assembly Line
Engine Assembly Line is department where we are assembling the engines. We are importing most of the engine parts from Zong Shan China. Engine assembled are supposed to pass through testing and quality checkup process before use in motorcycle. We are using different Engine Assembly Lines for 70cc, 100cc, 125cc, 150cc and Cargo Loader with expert staff in particular field.
Motorcycle
Assembly Line
Motorcycle Assembly Line is last past process of assembling the motorcycle, we are known as most efficient assembler of motorcycle because we are using smallest assembly line with highest production with best quality of assembling in Pakistan. We are using different assembly lines for 70cc, 100cc, 125cc, 150cc and Cargo Loader, so we have four Assembly lines in use with complete technical staff for separate assembling line.
After Assembly of motorcycle we have 4 Pre Dispatch Inspection levels to inspect each and every motorcycle, where every incharge of particular section is responsible for checking the fitting of all the parts and mechanical use of motorcycle. Final testing of motorcycle is compulsory before dispatch through physical checkup and test drive of every unit assembled in factory.
Cargo
Loader
Cargo Loader Department is a newly established department. It is here that the company assembles 150cc Cargo Loader to facilitate the public of Pakistan at nominal price. This product is a replacement of manual cartages and small automotive carriages which are starting from Rs.650,000/- per unit. This was especially introduced for in-city carriage to shift goods from one market to another and for delivery to retailers and wholesalers.
Our
Stores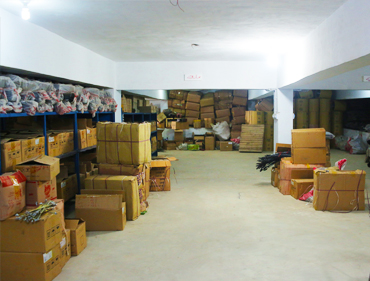 We are using different stores for each product like 70cc, 125cc, 150cc motorcycle and Cargo Loader; besides this we had CKD (Imported Items) Store for the parts imports from China for all variants in production under umbrella of HI SPEED. Store Department is responsible for managing stock level of 15 days of all variants local material and 30days for all imported item at minimum to avoid shortage of material and smooth running of Production.
Raazy Motor Industries (Pvt.) Limited started manufacturing and assembling motorcycle parts in house, for that management of the company decided in 2014 to open new era of manufacturing or assembling parts for personal use with high quality.
Engineering
Parts Manufacturing
Chain Cover / Fuel Tank department is established for manufacturing of parts in-house with best quality. This department was created in 2014 due to shortage of availability of Fuel Tanks in the market which was causing stoppage of production from time to time. The management of the company decided to establish as unit within company to produce Fuel Tank and Chain Cover for own use only. Till today we are producing for personal consumption only. This Department is headed by our senior Manager Mr. Zarman Khan who is a professional Associate Engineer. He is working with this section since last 15 years.
Harness
Wiring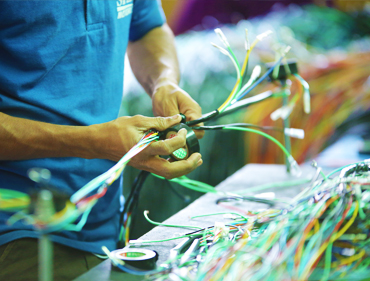 This is a newly established department which produces best quality Harness Wiring which is the main wiring of the Motorcycle. It is not easily available in Pakistan. We were facing quality issues in this item after deletion from China. By keeping in view the quality of product management of the company we decided to import the machinery required from China and established new Department for manufacturing the Harness Wiring for our own consumption.
Lockset
& Switch Assembly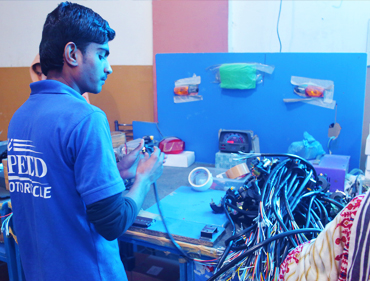 Lockset & Switch Assembly Departments are newly established departments, where we are assembling the Lock Sets and Switch Assembly for our motorcycles 70CC, 100CC and 125CC. These Departments were established for creation of employment and getting best quality of these parts of motorcycles.
Distribution
Network
We are using network of the Distributor and Dealers for motorcycle, we had more than 150 Distributors and Dealers throughout Pakistan handled by professionally qualified and experienced team.
Regional
Ofices
We have regional office at Karachi with Regional Sales Team at Akbar Road, Saddar Karachi. Today we have handsome market share in Karachi of more than 1500 units per month since January 2018.