a few words
about us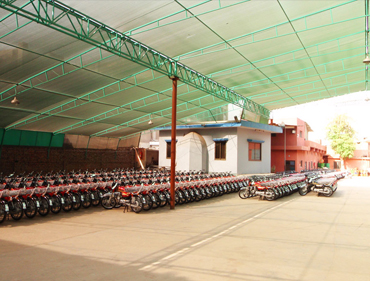 Raazy Motor Industries (Pvt) Ltd. is one of the outstanding Motorcycle and Loader Rickshaw manufacturing company in Pakistan. RMI factory is located in Hyderabad and manufacturing Hi-SPEED CDI 70cc, 100cc, 125cc, 150cc Motorbikes and 150cc Loader Rickshow.
Among more then 60 Chinese brand motorcycle manufacturers, Raazy Motors Industries (Pvt.) Ltd. is ranked in the top 10 biggest companies in Pakistan who collaborate with China in Motorcycles & Loader Richshow manufacturing.
Before associating with the Company, the top management partners had their through grooming experience of 10 years from Japan and different countries..
Read More
Our Customers
Bus and Coach Hire customers include: